More discounting options available for Selfly Store cabinets
Selfly Store is now adding new ways of doing discounts for merchants. In addition to automatic triggers for items with short expiry date, and permanent discounts, new discount possibilities have been added for bundle offers and time dependent (scheduled) offers.
Bundle discounts mean packaging a group of products with a special price either for the entire package or for one of the items inside the package. An example would be 'Buy two, get one for free' or 'Buy two salads, get a third with 50%. A scheduled discount means that a discount can be set to apply on certain days of the week at a certain time interval. For example '20% off on Saturday and Sunday' between 4 and 6 pm.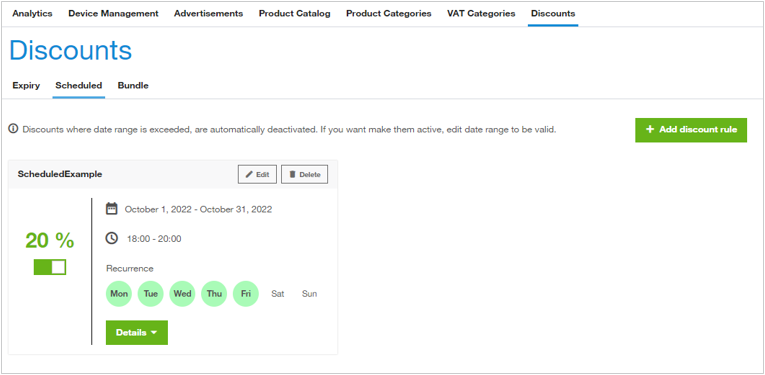 "We have seen that the expiry date discounts have been able to help our merchants reduce food waste. We are now excited to equip our merchants with new discounting options. Bundle and scheduled discounts will further strengthen merchants' capabilities to offer their consumers engaging and relevant grab-n-go shopping experiences", says Aslak de Silva, CEO, Selfly Store.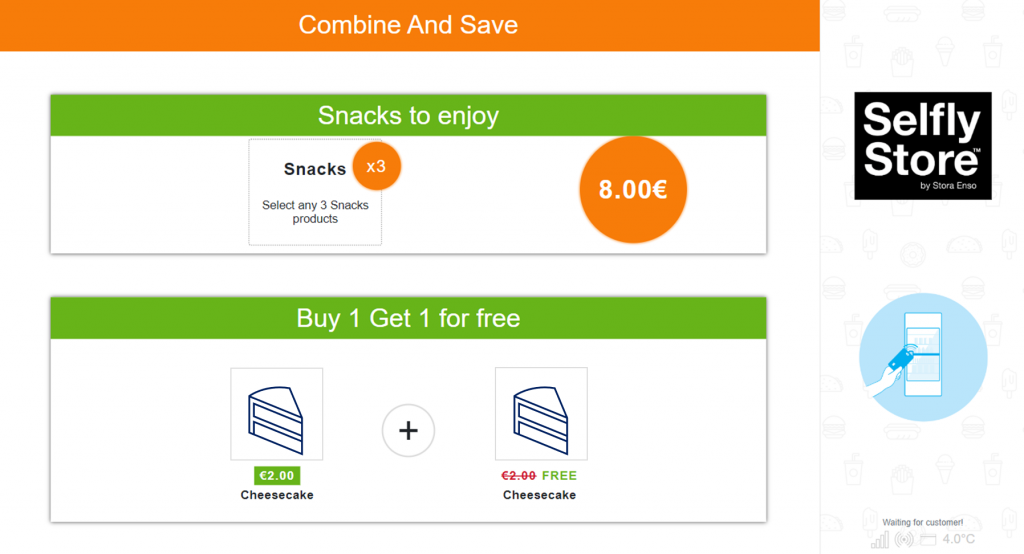 "Managing prices for a grab-n-go store to boost sales and eliminate waste can be quite a complex task for merchants. The options are almost unlimited – from percentage for a single item in a bundle, to a fixed price for an entire bundle, and from campaigns for certain products, locations or days, to offers for fresh food with approaching best before date. Therefore, we wanted to build a powerful discounting engine, where merchants can freely use the pricing tools from Selfly Cloud Portal to create appealing offers for consumers on Selfly Stores.", says Janne Jämsä, Product Management Director, Selfly Store.
The new functionality was made available for all Selfly Store cabinets on October 5th 2022.