Paving the way for vending innovation: An overview of Selfly Store's master thesis collaborations in spring 2023
At Selfly Store, we are continuously on the quest to transform the vending machine landscape through smart technology. This spring, we had the pleasure of collaborating with driven master's students, Fanny Johansson, Marlene Reinmann, and Cecilia Lindquist, who shared our passion for intelligent vending.
Fanny Johansson: Embracing AI for enhancing vending solutions
Fanny Johansson, an ambitious marketing student from Jönköping University in Sweden, teamed up with us to explore the intersection of AI and vending machines. Fanny's enthusiasm for our products and her curiosity to contribute to this transformative industry was inspiring.
Working together, Fanny delved deep into how implementing AI in our solutions could boost the services we offer. Her journey with us allowed her to see the practical applications of her academic knowledge, and her findings were enlightening. Fanny concluded that a complete service dominant logic approach, which means that Selfly Store works together with our customers to develop value, can significantly enhance our digital services. Furthermore, she identified similarities and gaps in how Selfly Store and our customers see AI being developed and implemented into our solutions.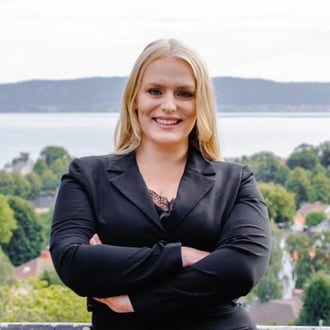 Marlene Reinmann and Cecilia Lindquist: Delving into the Selfly Store consumer experience
Marlene Reinmann and Cecilia Lindquist, marketing master's students from Stockholm University, were intrigued by our innovative approach. They sought to unravel the customer experience associated with using Selfly Store vending machines.
Throughout their journey with us, Marlene and Cecilia immersed themselves in a vibrant blend of practical insights and academic knowledge. They ventured to Helsinki to conduct research and interact with our machines directly, providing them a real-world understanding of the consumer experience.
The duo found four vital factors that shape the customer experience in self-service settings:
The importance of clear instructions: Since there are no employees at vending machines, clear and visible instructions are crucial for a smooth shopping experience.
Convenience is king: Customers value ease and speed when using vending machines, often choosing the closest option over specific brands.
Interplay of external and internal factors: The customer's experience is shaped by both the technology we provide and the external elements like product offerings and design.
Trust is crucial: Customers need to feel confident that the vending machine will function correctly, particularly when handling payments.
The insights gathered by these talented students have enriched our understanding of our vending solutions, the potential of AI, and the customer journey. The experience of working with Fanny, Marlene, and Cecilia underscores our commitment to fostering academic collaborations and embracing new perspectives to refine our innovative vending solutions.